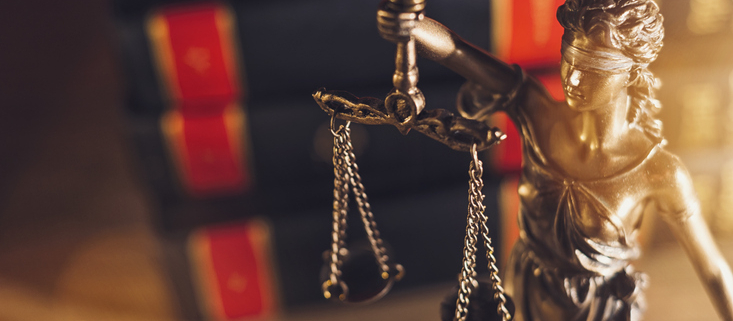 If you have been in a car accident in recent weeks, you might be wondering how the Covid-19 pandemic might impact your car accident claim. The car accident lawyers at Rensch & Rensch Law in Omaha, Nebraska are closely following the latest updates from the courts and the city to help our clients who have car accident claims.
The Nebraska Department of Health and Human Services, has asked that Nebraskans not gather in groups of ten or more, and that people stay home. The Department of Health has also asked residents to avoid social gatherings and to only go out to perform essential errands. Nebraskans have been asked to work from home when possible or to practice social distancing at work by staying at least 10 feet away from co-workers. In Nebraska many courts remain open, but according to the Nebraska Judicial Branch, some counties may have restrictions in place. If you have a car accident claim and have questions about your court date, have concerns about your claim, or about the next steps for your case, Rensch & Rensch Law can help you with your case.
What does all this mean if you are involved in a car accident? If you've been in a car crash, you should still call the police to make a police report, should still attempt to seek medical attention if you've been hurt, and exchange crucial contact information with the other driver (while maintaining social distancing). You should contact your insurance company to let them know you've been in an accident so that you can make a claim. And, if you have additional questions about your claim, you should reach out to a car accident law firm. Rensch & Rensch Law is a car accident law firm that can review your case and help you understand the next steps.
In the wake of the coronavirus pandemic some things have changed. For example, when it comes to follow up care and rehabilitation services, many doctors have switched their appointment systems to utilizing telehealth and patients who need non-urgent treatment have had to reschedule their appointments. If you have been hurt in a car accident, and need rehabilitation or follow-up care, these changes might mean that you may have a longer recovery time than expected or may mean added challenges when seeking the medical care you need.
Financial uncertainty may also mean that some personal injury victims may have added challenges when seeking settlements. The good news is that insurance companies are still required to honor their obligations and that negligent parties are still responsible for damages.
To recap, challenges facing car accident victims can include challenges to seeking follow-up medical care, restrictions in the courts that could potentially delay claims, and financial uncertainty, which may affect how much money negligent parties might have on hand to pay a claim. That said, victims still have a right to seek damages for their car accidents and insurance companies still have a duty to honor claims. Connect with Rensch & Rensch Law, a car accident law firm in Omaha, Nebraska today to learn more about your rights or reach out to USAttorneys.com to get matched with a lawyer at our firm today.
https://www.renschandrensch.com/wp-content/uploads/2020/05/iStock-897988164.jpg
476
733
damg16
https://www.renschandrensch.com/wp-content/uploads/2019/07/logo-rensch-law.png
damg16
2020-05-01 12:29:17
2020-05-01 12:29:17
Coronavirus and Your Car Accident Claim in Omaha, Nebraska