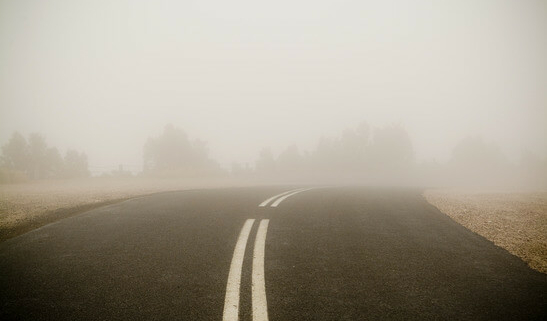 OMAHA, Nebraska. While the government continues to run what it considers to be essential services during the government shutdown, other important services have been shuttered. Even essential services have already begun to feel the strain of what has now become the longest government shutdown on record. According to NBC News, Dallas's airport has had to close one of its terminals due to lack of TSA staff. While TSA continues to work, employees are not getting paid. Some workers are calling in sick. Other agencies have closed down entirely. For example, the National Highway Traffic Safety Administration has confirmed to the Detroit Free Press that it will not be investigating defects or reviewing consumer complaints during the shutdown. Consumer advocates worry that this might delay recalls that otherwise would have been issued. While car companies continue to be legally responsible to recall vehicles with known issues, many car companies wait until the NHTSA completes its investigations before issuing formal recalls. For consumers with defective vehicles, this can mean the risk for added injury. Many safety experts believe that the government shutdown can be making roads less safe.
According to the Detroit Free Press, the NHTSA had 13 open investigations. Was your vehicle under investigation? Are you at risk? Here are a few of the open investigations reported on the NHTSA's website and by news outlets:
Chrysler steering system failures. 2016 and 2015 Ram 2015s suffered steering failures, when the cars were in operation. In one case, the vehicle was traveling down the highway when the steering system failed, resulting in the vehicle ending up in a ditch. An injury was reported. The NHTSA was investigating whether this steering system failure was due to a defect in a steering system component.

Seat belt sparks leading to post-crash fires in Ford F-150s (2014-2018). Reports indicate that in crashes, Ford's seat belt pretensions can generate sparks, leading to post-crash fires. Did your vehicle catch fire after a crash? While NHTSA won't be actively reviewing reports, consumers should still make them.

New Jersey and Florida school bus seat belt failures. Lap belt buckles reportedly don't latch properly in some school buses and the NHTSA was investigating this issue.

Kias and Hyundais are reportedly catching fire. NBC News reports that Kias and Hyundais that have already been recalled for another issue are catching fire. The cars were recalled for an engine defect, but consumers have reported that the cars are spontaneously bursting into flames. The companies have said that they would issue a recall if the NHTSA deemed it necessary. With the agency closed down, it isn't clear when this investigation will be completed.

Jeep "death wobble." According to

Fox News

, consumers have reported that Jeep steering has been known to vibrate at high speeds. The NHTSA was investigating whether this posed a risk to consumers.
These are just some of the known investigations. If you notice a problem with your vehicle, you should still file a report, even though it isn't clear when the NHTSA will be able to review it. If you have been injured because of a suspected defect, you may also still have the right to seek damages and compensation from the car company and from any other negligent parties responsible for your accident. Rensch & Rensch Law are personal injury lawyers in Omaha, Nebraska who can fight for your rights either inside or outside of court. Vehicle defects can result in crashes and they can lead to additional injuries when crashes do take place. Rensch & Rensch Law can review your case, review accident reports, and fight to help you get the compensation you may deserve for your medical expenses, lost wages, and pain and suffering.

Rensch & Rensch Law
7602 Pacific Street,
Suite 102
Omaha, NE 68114
https://www.renschandrensch.com/wp-content/uploads/2019/01/photodune-492885-foggy-road-xs.jpg
366
547
damg16
https://www.renschandrensch.com/wp-content/uploads/2019/07/logo-rensch-law.png
damg16
2019-01-21 20:56:38
2019-07-26 15:52:00
The Government Shutdown and Your Personal Injury Risk