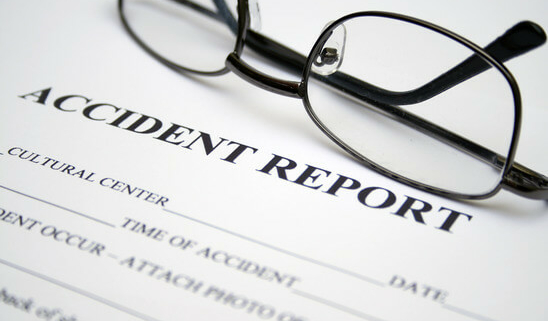 OMAHA, Nebraska. A Southwest Airlines flight suffered catastrophic engine failure mid-air, leaving one passenger dead, and at least one other passenger experiencing post-traumatic stress disorder. Now, at least one passenger who was on that flight is suing Southwest Airlines for punitive damages as a result of the fateful flight. According to CNN, the passenger who is suing the airline was seated just three rows behind the woman who died. The passenger's lawyer claims that the woman has been suffering from post-traumatic stress disorder, anxiety, distress, and depression, as well as personal injuries.
The lawsuit claims that the airline was aware of the problem and didn't take steps to remedy known problems to the engine. The airline as well as the National Transportation Safety Board is currently investigating what went wrong. Yet, the airline, in response to the tragedy, has moved forward in performing ultrasonic inspections of other engines in its fleet.
According to Fortune, the passenger who is suing claims that, in the moments after the accident, she prepared to die, contacting family and friends to say her final goodbyes.
The Southwest accident isn't the only death onboard a commercial airline in recent weeks. According to CNN, a young bride passed away on an American Airlines flight after not being able to receive adequate medical treatment on board the plane. The woman was flying home from her honeymoon when she became dizzy and fainted. Doctors onboard the plane warned the flight and crew that the patient needed hospital care. The plane was still an hour and a half from its destination, but flight crew didn't choose to land the plane sooner so the woman could receive proper medical treatment. The family believes that, had the captain landed the plane sooner, the woman might have been able to receive adequate medical care and would have survived. The doctor onboard the plane recommended that the flight crew divert the flight. The woman suffered an embolism which later led to her loss of consciousness and death.
It can be quite costly to divert a flight. One estimate put the cost of diversion as high as $100,000. Yet, when a patient's life is on the line, it is the responsibility of the crew and captain to respond to the patient's medical needs.
At the end of the day, flying remains one of the safest ways to travel. However, when injuries and accidents occur while flying, passengers have the right to seek damages and compensation. If you've been hurt in an accident due to the neglect or negligence of another person or party, consider speaking to Rensch & Rensch Law, personal injury lawyers in Omaha, Nebraska. Our attorneys handle a range of personal injury cases, from truck accidents, to car accidents, and other personal injury claims. Visit us at https://www.renschandrensch.com/ to learn about whether you might be entitled to seek damages in medical costs, lost wages, and pain and suffering.
Rensch & Rensch Law
7602 Pacific Street,
Suite 102
Omaha, NE 68114
https://www.renschandrensch.com/wp-content/uploads/2018/05/photodune-2000018-accident-report-xs.jpg
365
548
damg16
https://www.renschandrensch.com/wp-content/uploads/2019/07/logo-rensch-law.png
damg16
2018-05-04 19:22:46
2019-07-26 17:46:49
Passengers Suing Airlines for Personal Injuries Suffered on Flights