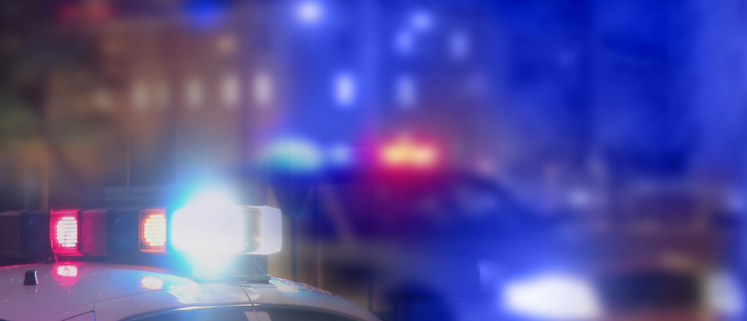 Across the nation, there have been reports of Black Lives Matter protestors suffering injuries from rubber bullets and other crowd control measures used by police. Now, early reports indicate that some of these crowd control measures, including the use of rubber bullets, can leave victims facing serious and potentially life-altering injuries including lost eyes, traumatic brain injury, and even injuries to the scrotum and testicles that can leave some men facing infertility. The New York Times recently investigated the real risks of rubber bullets in a disturbing report. As police forces across the nation assess their use of lethal weapons, police officers may rely more heavily on non-lethal weapons. Yet, these weapons can cause serious injuries. The New York Times notes that these types of non-lethal weapons can seriously injure those who are struck, and in some cases, they can kill victims.
Researchers writing in the British Medical Journal reviewed deaths, injuries, and permanent disabilities sustained by individuals who were shot by rubber bullets and bean bag rounds in protests. Of the 1,984 people who were struck by these objects, 53 died from their injuries and 300 people suffered permanent disabilities after being struck by rubber bullets and bean bag rounds. Head and neck strikes from rubber bullets were most likely to result in death or serious injury. The researchers concluded that because of the real risk that rubber bullets pose when used for crowd control measures, they should not be used by police to control crowds. Experts claim that these weapons should not be considered "non-lethal" but instead should be classified as less lethal.
Were you or was someone you love injured by police due to excessive force, or were you or someone you love hurt in a protest? Rensch & Rench Law is a personal injury law firm in Omaha, Nebraska that may be able to help you. Our personal injury attorneys can review the circumstances of your injuries and may be able to help you fight for your rights.
Injuries Caused by Bean Bag Rounds and Rubber Bullets
What are some of the injuries caused by rubber bullets and bean bag rounds? Injuries reported included traumatic brain injury, which in some cases required surgery. Other injuries included neck injuries, skull fractures, traumatic eye injuries, lung injuries, testicle injuries, and more. In some cases, these injuries can cause permanent damage and disability. For example, even mild traumatic brain injury can impact a person's memory, mood, sleep, and perceptions. Some individuals suffering from lung injuries can experience the risk of having permanent lung damage, especially if a rubber bullet punctures the lungs. When rubber bullets hit a person's eyes they can cause eye damage and blindness. Testicle injuries can put a person at risk of suffering from infertility. These injuries are not trivial. Some injuries can even be fatal. Other injuries can include nerve damage, broken bones, and bleeding if the rubber bullets penetrate the body. Victims of personal injury suffering from permanent disability as a result of police brutality or police actions may have the right to seek damages under the law.
According to the New York Times, rubber bullets can be four times greater in diameter than typical bullets and are often shot from grenade launchers. They are designed to strike fatty parts of the body, like the buttocks, but when these bullets are shot into crowds, it can be hard to know where they will land. Other types of crowd control weapons, like flash bangs, can cause ear drum damage and in some cases, long term hearing loss has been reported. Flash bang injuries can also include burns, and even concussions or respiratory problems if the blast sends debris flying into a crowd. Even pepper spray can cause permanent eye damage or lead to eye damage requiring surgery if used in an enclosed space. There have been cases of blindness and another case where a person died from pepper spray use because it triggered an asthma attack. Crowd control measures involving the use of gas can also be risky for people with respiratory problems.
According to BMJ Journals, six people have died, and 685 eye injuries have been sustained after "non-lethal" crowd control methods were used. Of the 685 eye injuries reported, 45 of these injuries ended with the victims being blinded. Pellet guns are designed to be shot at a distance, but the author notes that in crowd control situations, the guns could also potentially be shot at close-range, leading to greater risks.
At the end of the day, many of the "non-lethal" weapons used on crowds are not completely safe and in some cases can cause serious and even permanent injuries. If you or someone you love was hurt in a protest or due to police use of excessive force, you may have rights under the law. Rensch & Rensch Law is a personal injury law firm in Omaha, Nebraska that helps individuals who have been injured due to the negligence or neglect of another person or party. We may be able to help you. Contact our personal injury attorneys in Omaha, Nebraska today or reach out to USAttorneys.com to get matched with a lawyer at Rensch & Rensch Law. As we become more aware of police use of force and the risk of some measures of crowd control, it is possible that more families might come forward with their stories. Rensch & Renach is here to listen and help.
https://www.renschandrensch.com/wp-content/uploads/2020/07/iStock-824797556.jpg
467
747
damg16
https://www.renschandrensch.com/wp-content/uploads/2019/07/logo-rensch-law.png
damg16
2020-07-16 15:31:08
2020-07-16 15:31:39
"Non-Lethal" Weapons Used by Police Can Cause Serious Injury in Omaha, Nebraska