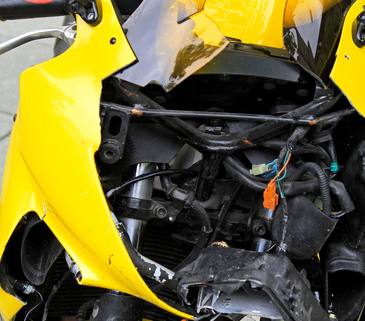 When someone decides to file a personal injury claim they have to do everything possible in order to maximize their expected compensation. Ensuring that you receive adequate compensation for your injuries is a crucial part of making a full recovery. How you proceed in filing an injury claim after sustaining an injury is very important. Having an understanding of certain facts surrounding your personal injury claim can help you get the maximum amount possible. Some of these important facts are listed below:
Insurance Companies Never Pay Out Willingly On Personal Injury Claims.
Insurance companies thoroughly investigate the facts of your accident and research any prior history of related medical conditions in order to delay paying out or to diminish the value of your claim. Insurance companies often hire investigators to research your activities. In claims involving severe injuries, insurance companies may try to set you up by having tricking you into saying that you feel fine or having you perform physical activities that your injury would normally not allow. Therefore it is of vital importance that you should never discuss your case with anyone except your attorney and the treating doctors or therapists.
Inform Your Attorney Of any Pre-Existing Injuries Or Ailments
Keeping your rideshare accident attorney informed regarding any prior accidents, injuries or ailments is also critical to maximizing your compensation in a personal injury claim. A seemingly viable personal injury claim may be compromised because the injured person forgets or conceals previous history of injuries or ailments from their attorney. Make sure to provide the attorney with names and addresses of all treating doctors and physicians who have treated you in the past.
Insurance Companies Keep Records Of All Claims And Share That Information With Each Other.
Insurance companies are known to keep records of all claims ever made and they share this information amongst themselves through the Comprehensive Loss Underwriting Exchange Database. Once the insurance company has your identifying information, they are certain to find any claims you have ever made.
Never Withhold Any Information From Your Treating Physician Or Doctor
The doctor's diagnosis and treatment play a very important role in determining the amount or value of your personal injury claim. The doctor only treats injuries that he observes and the injuries that you tell him about. The doctor's records are as complete as the information he has. It is important to keep track of all prescribed medicines and to provide your attorney with receipts for medications, both over the counter and prescription medications as well as additional items purchased like crutches, canes, neck braces, splints or bandages.
Keep A Journal Of Events Following The Accident
Keeping a journal of all important events and occurrences following an accident can help you recall any details months or even years later when you are required to provide a statement or testify about how the injuries impacted your life. It may also be helpful to enlist the aid of acquaintances such as friends, neighbors or co-workers to testify regarding the pain and suffering you have endured.
If you or someone you love has been injured through the fault of another then it is vital that you seek the services of a competent and qualified personal injury attorney to help you get the compensation that you deserve.
https://www.renschandrensch.com/wp-content/uploads/2018/02/photodune-2438782-motorcycle-accident-xs.jpg
548
365
damg16
https://www.renschandrensch.com/wp-content/uploads/2019/07/logo-rensch-law.png
damg16
2018-02-28 16:16:14
2019-07-26 18:50:14
How To Maximize Recovery In A Personal Injury Claim