Grand Island NE Injury Lawyer Grand Island Accident Attorneys

Can attorneys at the law firm of Rensch & Rensch assist victims with damage recovery?
Accidents are random, and mostly insignificant events, but many can lead to detrimental outcomes that include immediate and lasting injury, property damage loss, or wrongful death casualty. A Grand Island NE accident attorney can assist victims by pursuing a necessary financial safety net through associated damage awards.
In 2018, unintentional injuries, or accidents were the third leading cause of death in the United States, accounting for 6 percent of all deaths. An estimated 167,127 people died from unintentional injuries in 2018. The most common types of unintentional injuries that lead to death involved poisonings, motor vehicles, and falls, requiring the services of a wrongful death lawyer in Grand Island NE. In 2018, accidental injury was the fifth leading cause of death for Nebraska residents behind heart disease, cancer, stroke, and lung diseases.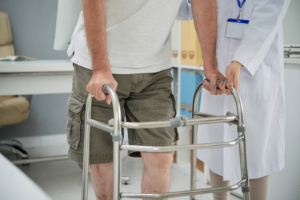 Accident setting.
Accidental injuries may occur at work, on private property, in public buildings, during recreational outings, or in motor vehicles as common locations, and the law provides for compensation when an injured party was not at fault. An experienced injury lawyer in Grand Island NE can build a legal claim by utilizing pertinent federal and state doctrine toward a comprehensive award to cover damages.
Can victims recover damages with the help of a Grand Island NE personal injury law firm?
In Nebraska, all types of accidents, including auto and motorcycle, personal injury, premises liability, medical malpractice, and worker's on-the-job injuries cause legal action in pursuit of economic, and non-economic damages. Nebraska prohibits punitive damages.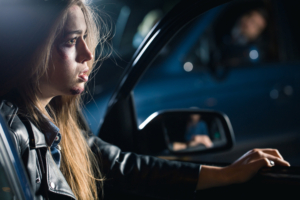 Motor vehicle.
If you are injured in a motor vehicle accident in the State of Nebraska, you may have questions about how the laws will affect property damage and personal injury claims. A Grand Island NE motorcycle accident law firm can help if you are hit by a negligent driver. Individuals have the right to pursue compensation with the assistance of a motorcycle accident lawyer in Grand Island NE .
Car accidents took the lives of 230 Nebraskans last year, including 24 pedestrians. Nebraska follows a traditional fault-based system when it comes to financial responsibility for accident damages, with a requirement for accident victims to call the police and file an accident report if anyone is injured, or property damage exceeds $1,000. All Nebraskans must carry automobile insurance. AGrand Island NE car accident lawyer's involvement may speed claims processing, civil actions, and related criminal actions along toward settlement.
There is a four year time period to file a lawsuit after a vehicle accident in Nebraska. A personal injury attorney in Grand Island NE can help with all motor vehicle claims, while a truck accident lawyer in Grand Island NE who works at a Nebraska truck accident injury firm will know how to approach the catastrophic damages associated with large truck accidents utilizing trucking industry regulatory law as a guide.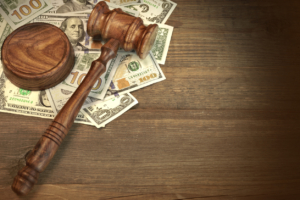 Grand Island Nebraska Personal injury claims.
Personal injury accidents occur in any setting, as a result of the action, or inaction of another, and a victim may be able to recover compensation if fault and/or liability is proven. A Grand Island NE personal injury lawyer can help the injured victim to establish that the other entity was negligent and file a personal injury claim within two years of the occurrence. Negligence can be defined as generally acting below the standard of care that a reasonable person would follow, or not acting in a manner consistent with the standard of care that a reasonable person would follow. The recovery of damages rests on proof that the other individual, or entity was the cause of the injury and owed a duty of care.
Premises liability.
Premises liability accidents encompass injuries that occurred on another's property and are usually covered under homeowners' insurance. This may result from poor conditions on the property, improper maintenance, or upkeep of the property, and include occupants and animals on the premises. The responsibility of the property owner depends on the standard of care owed to the injured person, which is based on the reason for their presence on the premises. An invitee is owed a duty of care, but a trespasser may not be owed that same duty. An injured party has four years to file a legal action in these cases.
Medical malpractice.
A Nebraska medical malpractice attorney can help after the occurrence of injury caused by a health care provider during the course of patient treatment. Nebraska caps total damages determined by the date of the malpractice occurrence. Legal action must be commenced within two years of the incident, or one year of discovering the harm, but cannot be commenced after ten years (statute of repose), even if a victim does not realize the malpractice beforehand. A case will not be tolled before a victim is 21 years of age.
Workers' compensation.
When a person becomes injured on the job, or contracts an illness that is job-related, they can make a worker's compensation claim for monetary damages. Injuries may be caused by an accident, or event that results in physical injury, a medical condition that develops over time caused by repetitious use of a body part, or a condition associated with the workplace environment itself. An experienced attorney in Grand Island NE can help with workers' compensation claims.
Wrongful death.
Nebraska Revised Statutes section 30-809 defines "wrongful death" as a death "caused by the wrongful act, neglect, or default" of another party. A Grand Island NE wrongful death attorney can help with a civil lawsuit that must be filed by the personal representative, or surviving family member within two years. Consult legal counsel for any deviations in this timeline. Damages in these lawsuits can include:
Medical bills and burial expenses
Compensation for present and future lost wages
Pain and suffering compensation
Hire a Nebraska Injury lawyer.
Grand Island NE accident victims can minimize stress by hiring competent legal counsel at Rensch & Rensch Law Offices, who can objectively speak on their behalf in a courtroom, or against an insurance company's legal team toward a fair settlement.
Rensch & Rensch Law
7602 Pacific Street, Suite 102
Omaha, NE 68114
Toll Free: 800-471-4100
Fax: 402-498-0339
Sources.
https://nebraskalegislature.gov/laws/statutes.php?statute=44-2825
https://nebraskalegislature.gov/laws/statutes.php?statute=25-222
https://doi.nebraska.gov/consumer/workers-compensation
https://nebraskalegislature.gov/laws/statutes.php?statute=25-207
https://nebraskalegislature.gov/laws/statutes.php?statute=48-137
https://www.statista.com/statistics/527432/unintentional-injury-related-death-rate-in-the-us-by-principal-type/
https://www.statista.com/statistics/248619/leading-causes-of-death-in-the-us/
https://omaha.com/opinion/editorial-in-wake-of-pedestrian-deaths-the-omaha-area-needs/article_97d42df1-28b6-5b99-8e28-c23bf81fc540.html
https://www.worldlifeexpectancy.com/top-15-causes-of-death-nebraska
https://nebraskalegislature.gov/laws/statutes.php?statute=60-528
https://www.renschandrensch.com/wp-content/uploads/2020/08/iStock-451264349.jpg
835
1256
damg
https://www.renschandrensch.com/wp-content/uploads/2019/07/logo-rensch-law.png
damg
2020-08-27 18:33:36
2020-08-27 18:33:36
Grand Island NE Injury Lawyer Grand Island Accident Attorneys