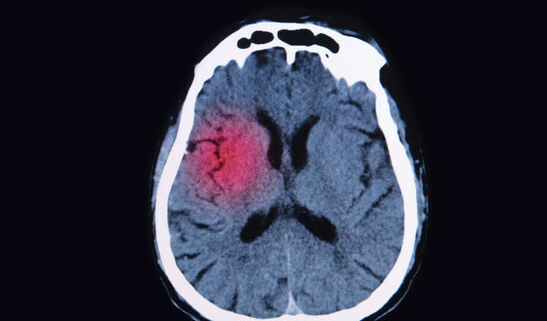 OMAHA, Nebraska. The Ivy League changed a single rule that reduced the number of concussions in players from 11 to 2. According to the New York Times, when the Ivy League moved the kickball and touchback lines by five yards, the number of concussions that players sustained was reduced. The minutes after kickoff, when players run down the field toward one another at full-force are the times at greatest risk for serious, life-altering, and even deadly concussions.
Given the study, many are calling for the kickoff rules to be adjusted across all levels of football. The rule change increased the number of touchbacks, which reduced the number of high-speed concussions players sustained. Ivy League coaches have also taken measures to protect their players from concussions. The Times reports that coaches banned players from making full-contact hits during practice.
Traumatic brain injury and concussions can happen anywhere. Individuals can suffer brain injuries after a car accident, after a slip and fall, or while playing sports. What makes traumatic brain injuries particularly difficult is that the symptoms may not be immediately apparent. It can sometimes take hours or days before victims or others around them notice that a person may have suffered a serious injury. In the case of the most serious kinds of concussions, a patient can go from being alert one moment to unconscious and fighting for his or her life the next. It is important to get immediate medical treatment for brain injury or for a suspected brain injury.
So, how can you tell if you or a loved one might have sustained a brain injury? According to the Centers for Disease Control, some signs of brain injury include, memory lapses, problems balancing, problems answering basic questions, changes in mood or behavior, problems with memory, vomiting, sensitivity to light, blurry or double vision, headache, or any kind of loss of consciousness. Individuals who experience any of these symptoms should get immediate medical treatment. Concussion symptoms can worsen rapidly and emergency medical treatment can be lifesaving.
If you or a loved one has suffered a traumatic brain injury, you may be struggling with rehabilitation, missed time from work, or may be struggling to pay the bills. If your accident was the result of another person or party's negligence or neglect, you may be entitled to seek damages for your injuries. Rensch & Rensch Law are personal injury lawyers in Omaha, Nebraska who work closely with victims and their families to help them seek justice after traumatic brain injury. Given that schools, coaches, and other youth football teams now have evidence about ways they can keep their players safer while playing football, the hope is that they will soon implement these new insights. When best practices aren't put into place, serious injuries can happen. Families can make football safer by demanding better response to the brain injury risk of the sport. Other families sometimes fight back when coaches and leagues fail to take steps to keep their loved ones safe. If you have questions about brain injury and your rights, visit our personal injury law firm at https://www.renschandrensch.com/ to learn more.

Rensch & Rensch Law
7602 Pacific Street,
Suite 102
Omaha, NE 68114
https://www.renschandrensch.com/wp-content/uploads/2018/10/photodune-8326414-magnetic-resonance-image-mri-of-the-brain-show-brain-injury-xs.jpg
365
547
damg16
https://www.renschandrensch.com/wp-content/uploads/2019/07/logo-rensch-law.png
damg16
2018-10-08 16:13:21
2019-07-26 17:09:19
Could a Rule Change Reduce Football Concussions?