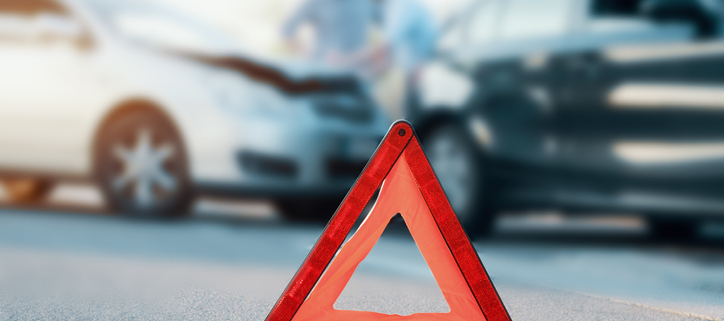 Rensch & Rensch Law is an Omaha, Nebraska personal injury law firm that works with clients who have been hurt due to the negligence or neglect of another person or party. In the wake of the COVID-19 pandemic, business owners have been seeking liability protection from the government. As many businesses re-open, and as case numbers for COVID-19 continue to rise across the country, some business owners are worried that they'll face a flurry of lawsuits if people get sick at their establishments. Some universities have even gone as far as to ask their students to sign "informed consent agreements" where the students are being asked to agree to not sue the university if they get sick from COVID-19 on campus. Other businesses like hair salons and dentists are also asking their patients and clients to sign informed consent agreements. But are business owners going too far in trying to seek COVID-19 personal injury protections, and should consumers sign informed consent agreements? Let's explore.
As it stands, businesses can be held negligent if they fail to take reasonable precautions in preventing sickness, injury, or death on their premises. In practical terms, when it comes to lawsuits, you can't just sue a restaurant or bar if you happen to get sick with COVID-19 at the bar or restaurant. However, if the restaurant failed to take precautions in accordance with local orders, like requiring servers to wear masks, then clients might have the right to pursue a lawsuit if the business is tied back to an outbreak. The same could hold true for a grocery store not requiring its clerks or clients to wear masks while at the store. According to NPR, in order to sue an establishment, you'd need to first prove you got COVID-19 from the establishment, and then show that the business or establishment failed to take precautions to stop the spread of the virus. Given that community spread of the coronavirus is high in many parts of the country, proving that you got the virus from a particular place could be difficult. That said, there may be special circumstances where a COVID-19 personal injury lawsuit might be appropriate. Workers may be able to make a workers' compensation claim if they believe they got sick on the job. Workers in healthcare, first responders, and other essential workers may have a greater chance of success with their workers' compensation claim. Another situation where individuals may have a better chance of success with a COVID-19 lawsuit is if the organization responsible has a captive audience, like a college, university, private school, or nursing home.
Rensch & Rensch Law is a personal injury law firm in Omaha, Nebraska that works with clients who have suffered injuries due to the neglect or negligence of another person or party. If you have questions about your rights, reach out to Rensch & Rensch Law today. We may be able to help you with your personal injury claim.
Situations Where COVID-19 Lawsuits May Protect the Public
COVID-19 lawsuits might be more relevant in cases where organizations have a captive audience, like universities, colleges, or nursing homes. In cases where universities and colleges open despite outbreaks in the community, they often leave students with no choice but to attend school and put their lives at risk, or stay home and delay their education, or worse, drop out. This is a tough choice for any student to have to make, and if students contract the virus in an outbreak on campus, the campus could theoretically be held legally liable if it failed to take reasonable precautions in spreading the virus.
In other situations, workers have sued OSHA for failing to take steps to offer clear guidelines to keep workers safe. The New York Times writes that there is a balance between businesses facing a flurry of lawsuits, and lawsuits being used as an incentive to ensure that businesses require workers to wear masks and engage in best practices to prevent the spread of the virus. If you believe you or a loved one has fallen sick because of the actions of a negligent company or organization, you may have certain rights under the law. Rensch & Rensch Law is a personal injury law firm in Omaha, Nebraska that is watching the situation closely and is taking cases from individuals who believe they have been hurt or have fallen ill to due to negligent actions of a university, college, nursing home, or business.
Seek Personal Injury Protection in Omaha, Nebraska Today
If you feel that a business or organization has failed to take steps to protect your safety, you may have rights under the law. Reach out to Rensch & Rensch Law, a personal injury law firm in Omaha, Nebraska today. Our lawyers handle a range of personal injury claims, from car accidents, motorcycle accidents, to other types of personal injury claims. Connect with USAttorneys.com today to get matched with a personal injury attorney at Rensch & Rensch Law.
https://www.renschandrensch.com/wp-content/uploads/2020/08/iStock-1047083324.jpg
483
724
damg16
https://www.renschandrensch.com/wp-content/uploads/2019/07/logo-rensch-law.png
damg16
2020-08-13 18:03:03
2020-08-13 18:03:03
Omaha, Nebraska COVID-19 Personal Injury Lawsuits